The following spare parts and services are offered.
Please email your order to us at support@audiblerush.com and we will send you payment instructions. We accept Paypal only.
All prices include standard shipping to US addresses. No international orders, sorry.
ITEM #1: $25.00 Audible Rush Jam-Lite Bicycle Speaker for iPhone , iPod , Android , and MP3 Players with Volume Control and Storage for Cell Phone or MP3 Player:
Hundreds of customers have been pleasantly surprised at the rich, FULL STEREO sound quality and loudness of the Jam-Lite. The internal amplifier picks up audio from a standard 3.5mm headphone out jack while your cell phone/player is protected from shock and weather in a padded zippered compartment.
QUICK RELEASE MOUNT BRACKET
Mounts on steering stem or handlebars (up to 1.75″ or 45mm in diameter) with included bracket (not the usual cheap Velcro straps). Low profile mount is out of way when not in use.
VOLUME CONTROL
Built-in volume control is essential for cyclists to turn down volume at stop lights and up when road noise increases.
SMALLEST SPEAKER SYSTEM FOR BIG PHONES
There's space inside for a phone or MP3 player. That's it. No room for sunglasses. Jam-Lite is the SMALLEST and LIGHTEST bicycle speaker case on the market. It's only 2.3″ thick. Weight is 7.3 ounces (about 1/2 pound) with batteries and mount. This compares to others at 4″ thick and 1 pound. Holds any MP3 player or phone up to 5.4″ (137mm) x 2.8″ (70mm) x 0.5″ (13mm). Fits all Apple iPods, iPhones and almost all Androids. Fits Droid-X, Samsung Galaxy S3/S4 and iPhone 6! Does not fit Samsung Galaxy S5.
DESIGNED AND BACKED BY AUDIBLE RUSH
The Jam-Lite was designed for your bike by us. That's all we do, speaker systems for bicycles. Sure, you can use our speakers off bike, but that's not what we are about as a company. If you ever need support, we respond the same day or often within an hour. All products are covered by our 30 day 100% satisfaction guarantee. We're not a distributor, we make Audible Rush products and we stand by them. Runs 12+ hours on 2 inexpensive and easy to find alkaline AA batteries (included). Big enough for larger phones (up to 5.4″ long) without unnecessary bulk- smallest and lightest case with speaker and amplifier that fits most larger phones.
ITEM 2: $75.00 Audible Rush Jam-Pac Repair Service:
Repair product to fully functioning condition. Replace batteries with brand new Lithium Ion battery pack (consists of 3 internal batteries). This is for Audible Rush Premium or Premium Plus Music Systems only. After placing order, you will receive instructions on how to mail unit back to Audible Rush in Irvine, California (you pay for shipping to us). We will repair unit and pay for return shipping to you. This service is only offered for US return shipping addresses.
ITEM 3: $15.00 Audible Rush Jam-Pac Replacement Player Cover Set of Audible Rush Jam-Pac Replacement Player Cover Set of 2:
Pack of two clear window covers to hold your smartphone or MP3 player inside the Jam-Pac. Fits all Jam-Pac Premium and Jam-Pac Premium Plus bicycle music systems from Audible Rush. Installation is snap-in, requires no tools. Ships with simple instructions.
ITEM 4: $24.00 Audible Rush Jam-Pac AC Lithium Ion Charger:
Replacement charger for Jam-Pac Premium and Premium Plus,
100-240VAC, 50/60Hz, 0.5A (max).
ITEM 5: $35.00 Jam-Pac Quick Release Handlebar Mount Handlebar mount for second bicycle:
Includes all hardware, screws, anti-rotation cable, etc. to fit bars from 1″ (25.4mm) to 1.25″ (31.8mm) diameter.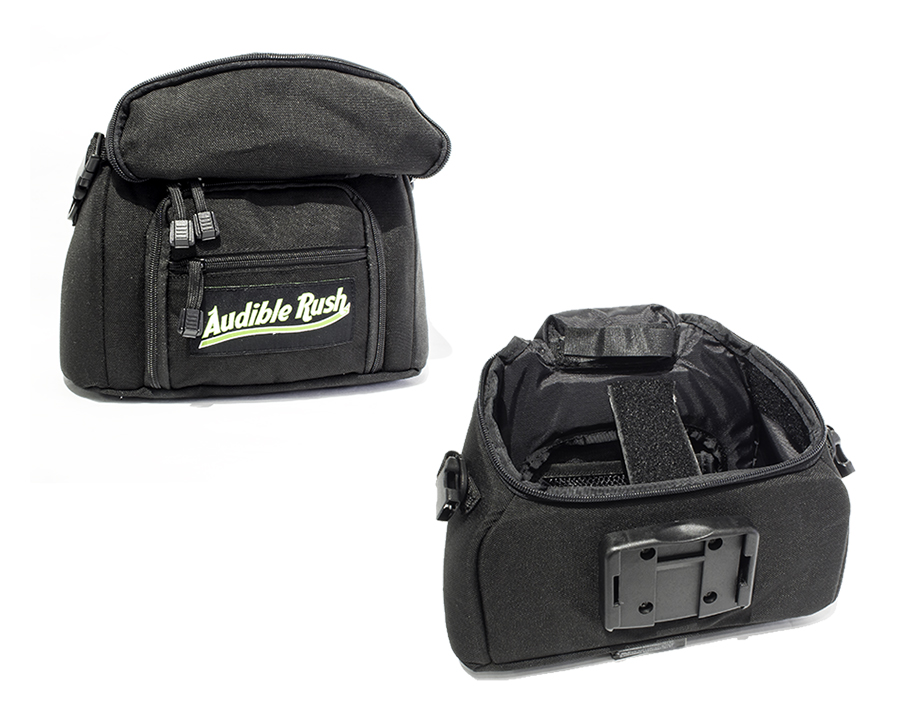 ITEM 6: $50.00 Jam-Pac Replacement Bag (Black):
Includes carry strap and foam inserts. DOES NOT INCLUDE quick release handlebar mount or speaker system.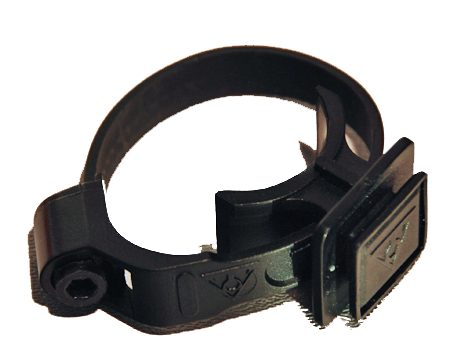 ITEM 7: $10.00 Jam-Lite Handlebar Mounting Clamp:
Replacement clamp for mounting Jam-Lite to handlebars.